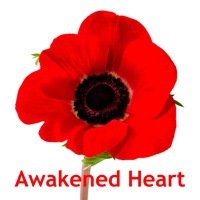 Shambhala Level IV: Awakened Heart
with Josephine Spilka & Alan Tilson
In this program, we will explore a meditation practice that teaches us to apply the mind of meditation to the challenges of everyday life. With this expanded meditation practice, our lives become filled with more options, more potential, and more chances to see the world with confidence, patience, and generosity.

The Shambhala teachings recognize the truth of innate human wisdom and basic goodness, which does not belong to any one religion or doctrine. We can appreciate all genuine contemplative paths, whether they stem from the great religions, the arts, or from native spirituality; however, this wisdom arises only when the grasping and confusion of ego is stilled through a commitment to a contemplative discipline.

Note: Shambhala Training Level III is a prerequisite.