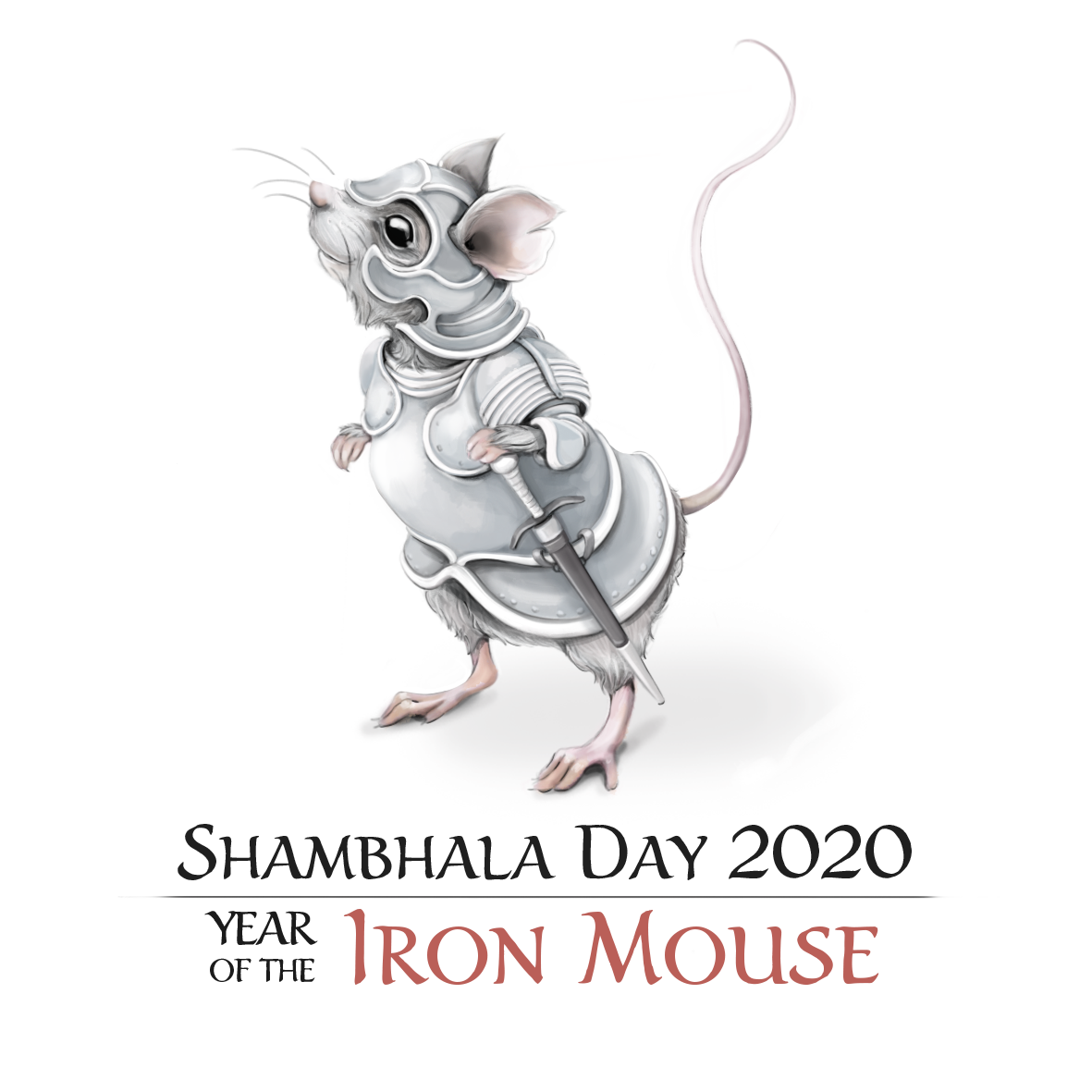 Shambhala Day-Year of the Iron Mouse
SHAMBHALA DAY marks the beginning of the New Year, and represents one of the most important traditions of Shambhala Buddhism.

Schedule on Sunday March 1st


10:00 Morning Chants, Sitting followed by the Elixir of Life.
Shambhala Broadcast.

Conversation.

Noon: Potluck: Please bring something to share!
We've all been through an incredibly challenging time, personally and as a sangha. It feels important to recognize that many of us are in different places with our feelings about Shambhala, practice, and the Sakyong. It is our hope that we can be there for each other, amidst these differences, to practice, and be in community together. For Shambhala Day, we are trying to create a broadcast that will feel inclusive and celebrating what we have in common.